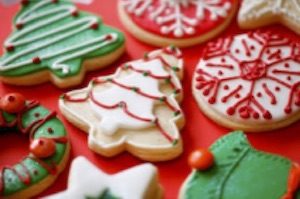 Join us on Thursday, December 12 at 7:30 p.m. in 104 Golisano Hall on the Hartwick College campus in Oneonta, NY for our December meeting of MUG ONE, the Macintosh User Group of Oneonta, NY.
It's MUG ONE's annual holiday meeting and party! We'll have demonstrations of tech-related gift ideas to inspire your holiday lists – or your own wish list.
Have a favorite tech item you'd like to demo? Let us know at mugone@mac.com and join the fun.
After the presentations and door prizes, we'll socialize and enjoy holiday goodies.
*Please bring a plate of cookies, healthy nibbles or other favorite holiday food to share.*
As always, the meeting will begin with a question and answer session and end with a door prize drawing for current members.
Meetings are free of charge and everyone is welcome. For more information, email us at mugone@mac.com.